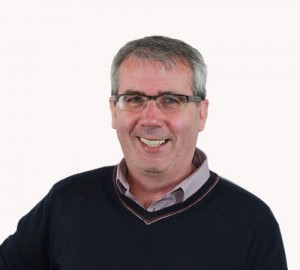 After being with Inside Out Community from the beginning, our friend and Chairperson Matthew Morris has decided to step down from his role with the Community. 
We of course wish Matthew all the very best and would like to formally thank him for all his dedicated years of service. He has been instrumental in ensuring that Inside Out Community always sees the person and not the diagnosis. 
Matthew says: 
'I have, with regret, decided that I am standing down from being the Chairperson and a Trustee for our Inside Out Community.

My life outside the community has presented me with many responsibilities and
challenges recently, and I need to create some space in order to take care of them in the way that they need me to. I therefore have to prioritise my family and work at the moment.

The Inside Out Community has been a part of my life since its beginning. I have
witnessed many amazing and inspiring events and achievements. I have met so
many people who have the passion, the skill and the compassion, to change other
peoples lives as well as their own.

Our community has maintained its commitment to create opportunities for people to
experience the healing power of creativity, especially when it is combined with
kindness, respect and friendship. I hope that this aspect of Inside Out will never
change.'
We are delighted to announce that long standing trustee Elene Marsden will be taking over as Acting Chairperson for the next 6 months and would like to formally welcome her to this role.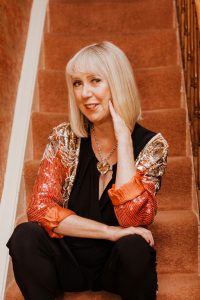 Elene says: 
'I wanted to introduce myself formally to you and to say how much a privilege it is for me to be asked to Chair Inside Out for the next 6 months. I have met many of you before at workshops and other events in my role as an Inside Out Trustee, a position I've held for the last 15 years.
Inside Out is very significant to me and my family and I want to thank you for entrusting me with this important responsibility. There are many changes on the horizon but together we will move forward, committed to the future of Inside Out.
As well as new beginnings we also have exciting celebrations this Summer, our 20th anniversary, and that's something to look forward to.
I am committed to working collaboratively with every one of you this year to ensure that Inside Out continues to grow and thrive. I am eager to hear your views and insights, as working together, we can achieve great things. Please do not hesitate to get in touch 
And finally, a huge thank you to our outgoing Chair Matthew Morris who has shown tireless dedication and support to our charity for the last 20 years'
This is a new chapter for Inside Out Community and hope you will join us as we go forward into our next 20 years.
Kind regards,
The Team at Inside Out Community.