About Inside Out Community
Inside Out Community is a thriving community of artists, volunteers and members who use art and creativity as a way of maintaining their mental health and emotional wellbeing.
We run a range of well-being artistic workshops for adults with emotional and mental health needs. The programme involves visual arts, music, creative writing, dance and movement, and is delivered by professional artists with a sensitivity to mental and emotional health challenges. 
Our groups are open to people recovering from mental ill health; experiencing a crisis of wellbeing; or who would like to access the healing powers of creativity to maintain positive mental and emotional wellbeing.
All workshops are free and open to any participants without a prior referral. In a safe, non-judgemental environment, participants engage in an artistic activity and receive beneficial effects of therapeutic arts. 
Arts workshops run in Ipswich and the surrounding area. We are committed to promoting the benefits of arts for mental health and emotional wellbeing in the wider population.
One-to-one creative mentoring sessions are available for people who are unable to join the groups due to ill health.
Inside Out is a creative community dedicated to promoting arts for health to all, and the provision of high-quality arts and wellbeing programmes for people experiencing the sometimes-overwhelming emotional challenge of life's inevitable adversities and traumas.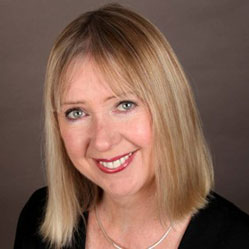 I think the work that Inside Out does to help people tap into the creativity that's deep inside us all, is fantastic. Outside Inside Out I love running, singing and shopping for Preloved Clothes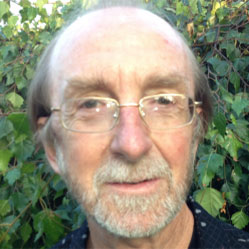 My vocational life has been in mental health care as a psychiatric nurse and college lecturer. Before retirement I worked as a community mental health nurse in Ipswich. I founded the Inside Out Community with a drama therapist colleague Jan Addison in 2003 and have been active in the charity as a workshop facilitator and trustee since that time. My creative interests are sculpture, creative non-fiction and poetry.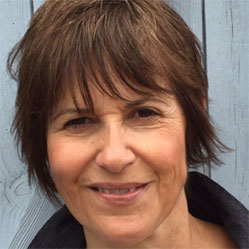 I am an accountant by profession and I have been the Treasurer of Inside Out for nearly ten years. During this time, I have seen the charity go from strength to strength both creatively and financially. I am so proud to be part of this wonderful team of people.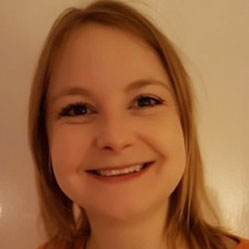 I have been the Inside Out Community secretary since 2014 but have been a supporter of the charity since my father co-founded it in 2003. 
It has been wonderful to see the charity evolve and, most importantly, see how participants have engaged in the creative arts workshops we offer and the benefits it brings them.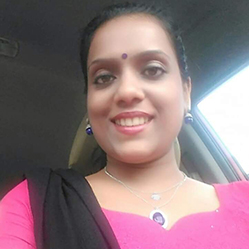 Art of Wellbeing Project Manager
I am passionate about anything 'healing', and got associated with the organization through the dance (Moving Minds) and writing (Creative Minds) programs. I was born in India but we all speak the same language here- the language of love and creativity.
Taking over the role of Project Manager at Inside Out Community, I am looking forward to building a valuable relationship with the Community, with you and I hope togeher we will be a fantastic group taking our creativity and wellbeing programmes to new heights.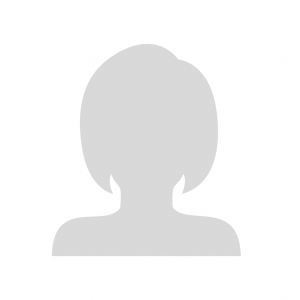 Would you be interested in becoming a Trustee with Inside Out Community?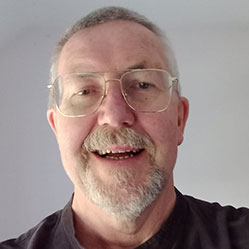 I have worked in the voluntary sector with vulnerable adults for over 30 years and have been a practising artist for even longer. 
Joining Inside Out in 2016 as a Programme Leader brought these two areas of my life together. My main responsibilities are putting together our creative workshop programme each term, and organising our outreach work which includes co-tutoring a creativity and wellbeing course for the Recovery College with Norfolk & Suffolk Foundation Trust.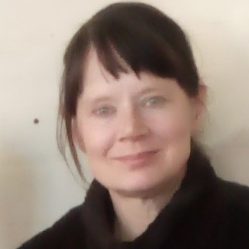 I've been lucky enough to have been involved with the Inside Out Community since 2016 as an associate artist, and more recently as a hub support.
I've always been enamoured by art and its potency to provide routes to wellbeing and aid healing, and through the creative workshops provided by Inside Out I have witnessed first hand how art can bring about change to benefit the lives of the Inside Out community members.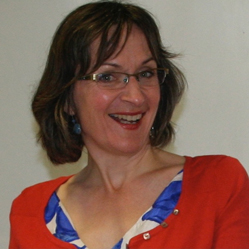 I am a Dance Artist using contemporary dance and creative movement with a sprinkle of other world and pop dance styles.  
I have danced for as long as I remember. I love the sense of being fully 'present' in each moment, personal expression, physical challenge and connectivity within my body and with others. I also love enabling others to enjoy this, explore their own creativity and share ideas. So, it is my pleasure to lead Moving Minds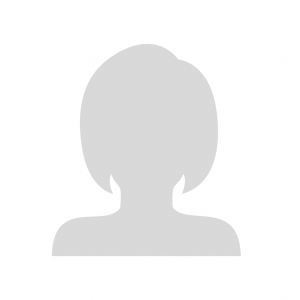 I first connected with the work of Inside Out Community when I was experiencing a period of ill health myself and found their workshops such a healing and welcoming experience.  Its's a genuine pleasure to now be in a position to support them and the incredible work they do.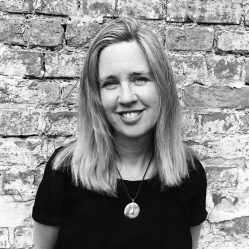 As well as being Writer in Residence for Inside Out Community, I run the Write Minds creative writing class, and I am a Creative Mentor. I love how Inside Out Community puts creativity at the heart of everything it does. Every day, I am inspired by the students' well-written stories, thoughtful insights and community spirit.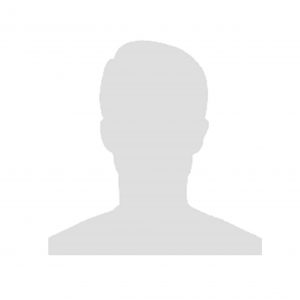 I am a freelance professional musician, and have been working with Inisde Out Community for over 12 years.  I am also the co-foundner of Musica, which is a complementary charity which specialises in creative activities for people with disabilities and mental health challenges. I love seeing how the members grow in confidence and their pride in their accomplishments during Music Project sessions.
"Inside Out take the time to connect and find your level, boost your confidence and your ego and your creativity."
Inside Out Community was founded in Ipswich in 2003 by Jan Addison, a drama therapist and Peter Watkins, a mental health nurse, poet and author.  
Together their vision was to create an organisation that would offer high quality healing arts workshops to anyone experiencing emotional/psychological distress in the face of the unavoidable adversities and traumas of life.  
Their aim was to develop a programme that would include a wide range of expressive art forms – the visual arts, dance, drama, creative writing, ceramic sculpture, music, singing, storytelling, photography and film making – all led by local practicing artists who could share their skills in supportive and inspiring ways.
The programme was to be accessible and free; open to anyone drawn to explore their personal creativity, with others, as a pathway to recovering their wellbeing and mental health.  
Today, Inside Out has achieved all of this and more, offering an exciting portfolio of virtual and face to face arts and wellbeing programmes which run throughout the year, and hosting numerous showcase events and exhibitions bringing arts for health into the public arena. 

Inside Out Community became a charity in 2010. It is run by an active board of trustees, a creative staff team, associate artists and volunteers. In 2021 the charity received the Queens Award for Voluntary Service and a special commendation for it's work during the Covid-19 pandemic.
At Inside Out Community we bring a professional fusion of artistic innovation, mental health experience and empathic, compassionate, practice to our work. Our creative therapeutic workshops give members the opportunity to set their own goals when it comes to improving their emotional wellbeing, social engagement and life enrichment and work with us to achieve these.
The professionalism, good governance and achievement of the organisation has been recognised in recent years by grants from the Suffolk Community Foundation, Esmee Fairbairn Foundation and The National Lottery, amongst others.
Inside Out Community is fully compliant with quality assurance requirements.
Support Us
From offering your time to making a donation,
there are many ways you can support the ongoing work of Inside Out Community.