Inside Out Community is delighted to announce that we have been awarded a GOLD Pride in Practice Award!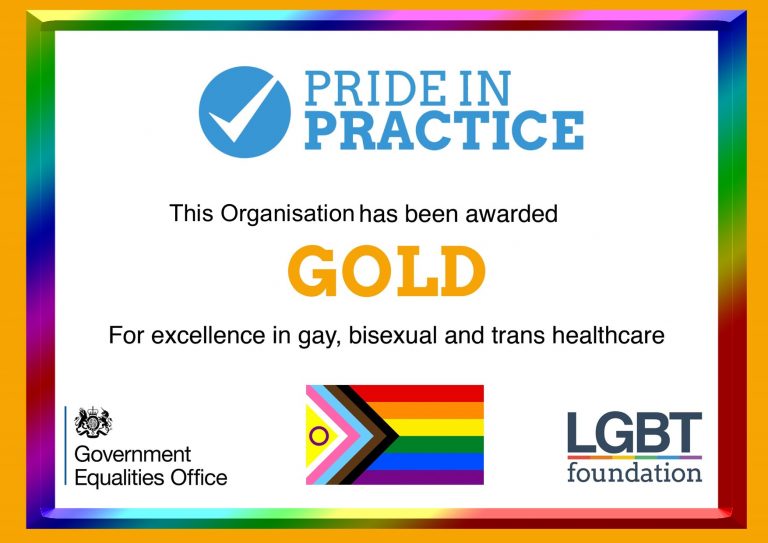 Our journey began just under a year ago when Inside Out Community were given the opportunity to receive LGBT Foundation's Pride in Practice training.
It has always been important to Us as an Arts & Well-being Organisation to offer a welcoming and safe space to anyone who wishes to use our services. We recognised, however, that there were still knowledge gaps that we needed to fill in order to make this a reality for members of the LGBTQIA+ Community. 
From our first meeting with Cass, our dedicated Pride in Practice trainer, we were encouraged to ask questions. To not feel embarrassed if we got things wrong. That our commitment to equality, diversity and the well-being of our members so was already evident from our decision to do the training and we were there to learn. And learn we did. 
Suddenly, as a team we were enabled to ask the questions that were important to our prospective members; your preferred pronoun, how do You choose to define your gender. We now understood that to be welcoming, we needed to be visible and how best to do that. 
Before long, our personal pronouns were standard across email, signatures and Zoom accounts. We had a zero tolerance policy not just in theory but written, formally accepted as policy and displayed in all workshop spaces. A non-negotiable for our whole Community. 
The training was opened up to our Artists, Hub Supports, Volunteers and Members to a really positive response.
Then we started to look at how we could enhance our visibility through our workshop programme. We wanted to honour our existing members also and give them time to adjust to new language and areas of focus.
Reading through the LGBT Foundation events calendar we found out about Purple Friday and  LGBTQIA+ History Month and this directly  inspired our Purple Foliate Faces workshop.
We shared with members the reason for the workshop and the significance of the colour purple and again the response was overwhelmingly positive.
Below you can see a selection of the beautiful purple foliate faces that were created across all our Core programmes. 
We were delighted and excited. What next?
Then in March we were invited to take part in the Suffolk Libraries PAWS-itivity project which was raising money for the Library service. 
There was to be an exhibition of 'larger than life Labradors' designed and painted by professional artists which would create a library based art trail around Suffolk.
In addition, local organisations, charities and community groups were invited to create a Labrador sculpture from scratch to add to the exhibition.
As a strong community, we new two things almost immediately;
1. That one Lab would never do – we proposed the creation of a whole litter. Far more representative of  Inside Out Community and 2. That we wanted to use this project to further show our commitment to being an LGBTQ+ friendly organisation. 
So we created our PAWSitive Pride of Pups. A collection of 18 clay puppies made by our Friday Artworks group in collaboration with ceramic artist Kate Reynolds. They were painted in the colours of the Progressive Pride Flag, many with rainbow features 🌈, collars and leads under the guidance of Programme Leader Karen Densham.
Our pups sat upon a homemade patchwork cushion which was created by members of our Creative Lives & Young Creatives groups and textile artist Rahila Tambe. This element of the installation we wanted to be particularly representative of the Trans flag colours. Each section and the handles were decorated with pink, white and pale blue ribbons. 
Lastly they were homed in a repurposed fruit box which became a multicoloured dog basket thanks to more of our Creative Lives members and Programme Leader Allan Williams.
The result was an installation which was all about  our commitment to Community. From the making, to the painting. 
We were delighted with the response from our Pride in Practice trainer Cass when we shared the photographs of our final Pride with her.
"I am a HUGE fan of your PAWSitive Pride of Pups, I think they're GORGEOUS."
                          A PAWSitive Pride of Pups                                          Our cushion took inspiration from the colours of the Trans Flag                     Spot the Straggler 
When we received our award in recognition of our efforts we couldn't wait to share it with you all. 
Inside Out Community would like to thank all our staff, volunteers and members for their hard work and commitment to Pride in Practice. With a special thank you to Cass and all at the LGBT Foundation. 
"You've done a fantastic job at Inside Out and your commitment really really shows. It is a well earned Gold and you should be very proud!!!"
If you would like to find out more about how you can support the PAWS-itivity project with Suffolk Libraries, follow this link
https://www.suffolklibraries.co.uk/whats-on/annual-events/paws-itivity
Suffolk Libraries also have an LGBT+ and Pride Collection which lists a wide variety of recommended reading for LGBTQIA+ Community members of all ages. You can access this collection via the Suffolk Libraries website or by clicking HERE
You can get in touch with LGBT Foundation via their website where you will find a wealth of information including details of all their support services. https://lgbt.foundation/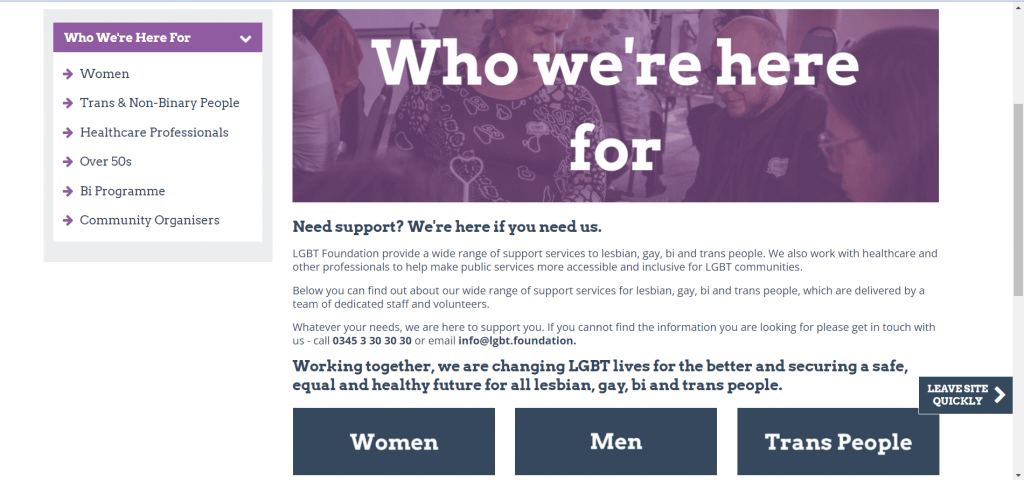 Inside Out Community are not stopping at Gold, we are absolutely committed to our continued support of the LGBTQIA+ Community. 
Plans are already in development for this year's Pride celebrations and will we keep you updated via our website and across our social media platforms of any events coming up.