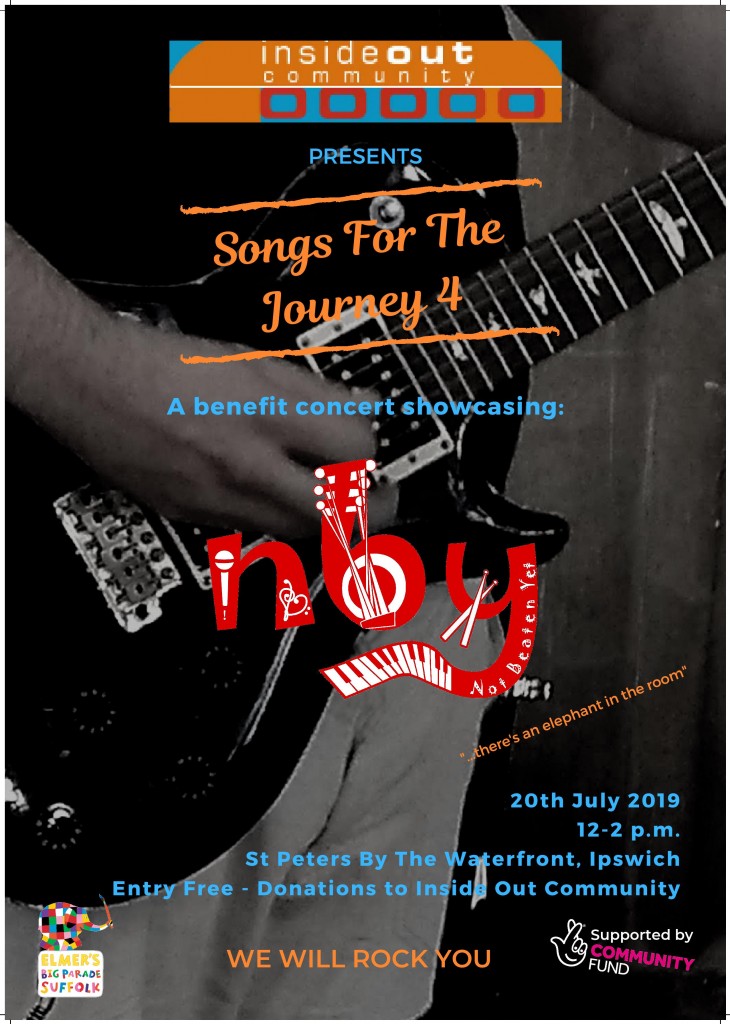 Inside Out Community and our band Not Beaten Yet are thrilled to be hosting Songs for the Journey 4.
Most of the music performed will be original work which has been written and is performed by the band with some covers of other well known old favourites. Inside Out Community are the proud sponsor of one of the elephants on Elmers Big Parade trail in Ipswich. All elements of the Inside Out Community have contributed to the elephant, and the music group have written a special song for their unveiling the Inside Out elephant which will be played at the concert on 20th July.
Admission to the gig is completely free and anyone and everyone is invited to attend. Donations to the Inside Out Community charity would be greatly appreciated. Refreshments including a licensed bar will be available and art works and written pieces from members of Inside Out Community will also be available for purchase.