Materials: paint or ink, water, paintbrush (or dropper), straw or empty pen tube for the ink blowing), Paper: watercolour or drawing paper but, for best results pages from glossy magazines as the paint or ink travels well across this surface.
Method: Drop some paint or ink on to the page with a brush (make sure the paint is quite runny). Then you can fold the paper whilst the paint/ink is wet. You should get a symmetrical shape which you could then paint in to or add the ink blowing technique to.
For ink blowing start with the same process but this time blow the ink across the page with your straw and let it meander. Alternatively you can control the direction by turning the paper round and blowing the ink/paint in the direction you choose.
You can then take your image and add painting or collage to it. In Video 1, I have scanned the ink blot images into Photoshop and created new unique pictures from these.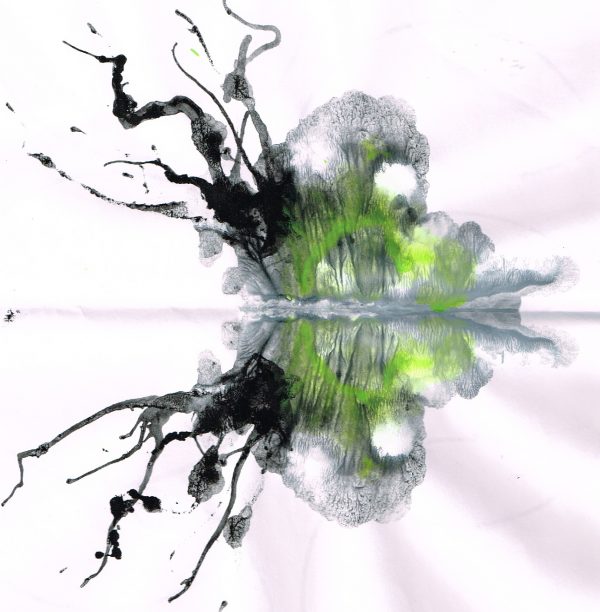 In Video 2, I have experimented with another collage technique. This time I have added random words and sentences cut from magazines to create interesting text combined with the images.
It's fun to turn the cut out text over and pick them out at random to see what interesting juxtapositions you get
Interesting Fact: Poets and songwriters including David Bowie have used this method to compose poems and song lyrics and our very own Petra McQueen has used this technique as a starting point for creative writing in her workshops.