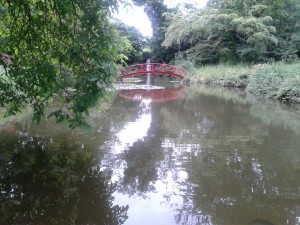 Dear members, volunteers, artists
I just wanted to be in touch with you again during this challenging time for all of us. We are two weeks (three for some of us) into lock-down and I hope, despite the emotional challenges, you are all finding ways to be in isolation that are  enriching & consoling.
Maybe like me you look out onto a spring garden or live near a park where spring is unfolding and find some pleasure & comfort in the beauty of nature – the cherry blossom, the magnolia, the fresh green of unfurling leaves, the bird song. Perhaps like me you find comfort in books. Books can take us to other places, immerse us in other lives in  a way that is imaginatively stimulating & enjoyable. Now is a time when we need to be able to draw on our writers & poets for inspiration and consolation.
It is a time when, unexpectedly, the flow of our lives has been interrupted and we have space & time to consider our life. The 'hurry sickness' that is so much part of our 21st century  life style is on hold. We have an opportunity to think about what it is that truly enriches & fulfils our life; what is that enhances our well-being; & to consider how we can bring more of those experiences into our way being in the world when the crisis has passed; which it will!
It could be that one of those experiences that enriches & fulfils, that enhances your well-being, is your creativity, which you may have newly re-discovered or re-claimed. It could be that exploring your creativity, whatever form that takes, could be a path your life will take now! How exciting if that is so!  All of us at Inside Out would want to support you along that road. Two roads diverged in a wood and I/ I took the one less travelled by/ and that has made all the difference …… to quote the Robert Frost poem.
Although we are in physical isolation I hope you will all have a sense of everyone in our Inside Out community reaching out to you in heart and mind, as well as connecting with you in whatever ways we can. Marie, Allan and Janine have been pulling out all the stops to get some creative workshops on-line; we hope they will bring some creative inspiration, joy & comfort in the weeks ahead.
Take care everyone
warmest thoughts
Peter
Pete Watkins
Co- Founder 
Inside Out Community   
Monets garden? No  – a garden in Nacton!