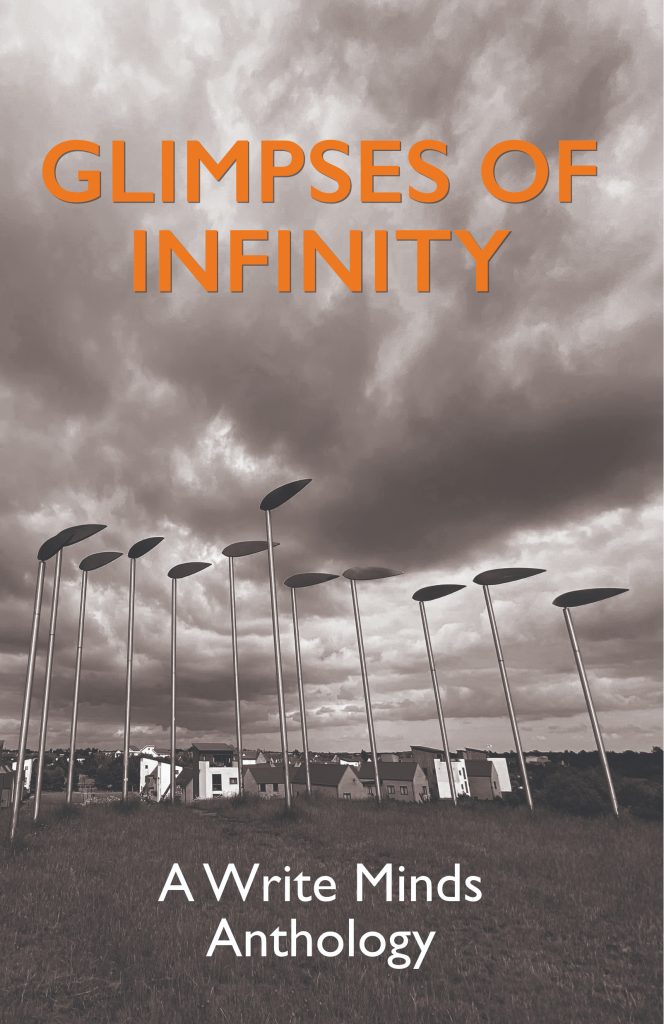 Two months ago, Inside Out Community published the paperback version of our latest creative writing book, "Glimpses of Infinity – A Write Minds Anthology", which is available to buy on Amazon for £4.99.
Some people asked if it might also be possible to offer an eBook version and so we've been working on this behind the scenes.
Today, we're pleased to announce that "Glimpses of Infinity – A Write Minds Anthology" is now also available as a Kindle eBook for the bargain price of just £1.99.
So now, our readers have the choice between the luxury of a beautiful real printed book delivered in the post, or the convenience of an instantly downloadable eBook to read on their Kindle (or the Kindle app on their tablet or phone).
And don't forget, there's always the option to buy both!
Both versions are available on the same Amazon page HERE
If you do buy a copy it would also be much appreciated if you could find a few minutes to leave a review on Amazon in the form of a star-rating and perhaps a few words. This all helps to promote the work of Inside Out Community.