ArtWorks Programme (Friday)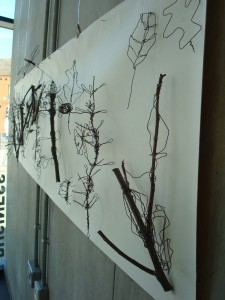 Meeting every Friday 10:30-13:30 during the school term. The open programme continues at : Red Rose Chain Ltd, Gippeswyk Hall, Gippeswyk Avenue, Ipswich, IP2 9AF and is led by mental health professionals. They look forward to welcoming you to a new and exciting programme.
Professional artists are  invited to come and lead the creative artistic work  during the session and do so in an inspiring and supportive way.
No need to enrol – just turn up and take part!  Attend the whole programme or pick and choose the workshops that interest you most.
This term's workshops are:
December
6 Textiles with Myra
13 Textiles with Myra
Spring 2020 Workshops coming up:
January
3 Etching with Kitty
10 Exploring Texture with Myra
17 Drama with Jo
24 Drawing with Jen
31 Dance with Stefan
February
7 Singing with Tracy & Jennie
14 Art with Allan
21 Art with Margaret
28 Watercolour with Justine
March
6 Ceramics with Kate
13 Drawing with Jen
20 Incense with Mackie
27 Floral Art with Jacinth
April
3 Watercolour with Justine
All welcome. Come and join us for an exciting mixed arts programme.
Workshops are free however we welcome a small voluntary donation of £2.00 per session. 
"Inside Out got me believing in myself and interested in art again.  Now I've just been accepted to do a college arts course" (recent participant)