ArtWorks Programme (Friday)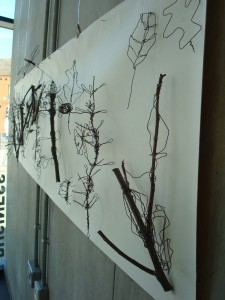 The summer programme has now completed, although we have some Summer Saturday Worskshops on at Gippeswyk Hall:
Saturday 10 August 10:30-12:30 and 13:30-15:30
Saturday 24th August 10:30-12:30 and 13:30-15:30
Please click to view the Autumn Programme which runs September to December 2019
The ArtWorks programme runs on Friday mornings and is open to anyone interested in joining a friendly creative group of individuals, to explore the arts as a way of sustaining well-being.  It offers the opportunity to discover and express natural creativity, develop artistic talents and interests, rediscover self-belief, reconnect with others and above all have an enjoyable time!
The open programme continues at : Red Rose Chain Ltd, Gippeswyk Hall, Gippeswyk Avenue, Ipswich, IP2 9AF and is led by mental health professionals. They look forward to welcoming you to a new and exciting programme.
Professional artists are  invited to come and lead the creative artistic work  during the session and do so in an inspiring and supportive way.
Workshops take place every Friday 10.30 am to 1 pm during school term.  No need to enrol – just turn up and take part!  Attend the whole programme or pick and choose the workshops that interest you most.
All welcome. Come and join us for an exciting mixed arts programme.
Workshops are free however we welcome a small voluntary donation of £2.00 per session. 
"Inside Out got me believing in myself and interested in art again.  Now I've just been accepted to do a college arts course" (recent participant)