Moving Minds: Dance Course
PHYSICAL WORKSHOPS SUSPENDED DUE TO COVID-19, PLEASE SEE MORE INFORMATION ON OUR REMOTE PROGRAMME HERE INCLUDING A ZOOM VERSION OF MOVING MINDS
Moving Minds –  A New Dance & Well-Being Programme 
Inside Out Community are delighted to announce a new programme of creative dance & movement in association with DanceEast. If you've never danced before but would like too, this is for you. If you've danced in the past & would like to again, this is for you. Our Creative Dance & Movement sessions aim to inspire you to move more freely, rhythmically and expressively, individually and with others in the group. The human body was made to dance. There is a simple joy in moving to music. It is no accident that dance is found in all cultures as a way of celebration and of bringing people together. There is strong evidence that dance is good for us; not only does it increase physical well-being but our emotional well-being too.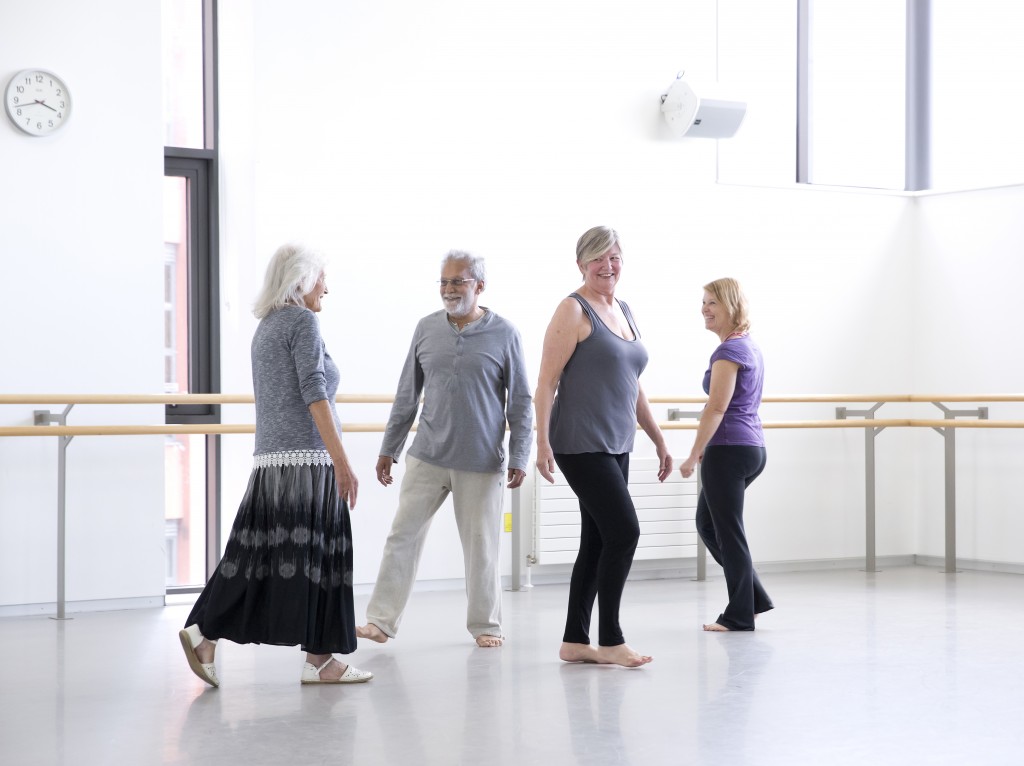 This class will be led by Samantha Moss, an experienced DanceEast dance artist, and supported by Myra Carley from Inside Out, who has been leading dance and well-being classes for many years. It is an exciting opportunity to make dance part of your creative life. Moving Minds is open to anyone who feels drawn to the idea of creative dance & movement as a way of supporting their well-being & mental health. We aim to create a safe and supportive space in which it feels comfortable to express yourself with increasing creativity & freedom & have fun in the process. It is a class in which everything is voluntary, so there is no pressure on anyone to 'perform'. It is a class in which you will learn about the art of creative dance while developing movement skills, awareness of good alignment and safe practice, progressing at your own pace & physical ability. The session lasts for an hour and includes half an hour before and after for refreshments & conversation.
So if reading this you feel a little buzz of excitement at the possibility please contact info@insideoutcommunity.com or telephone 01473563900 for more information or to book a place.
'Life is better when you dance''